Do you work directly with children?
Have you taken a CPR and/or First Aid course since July 1, 2016?
Are you planning to take one between now and June 30, 2017?
You may be eligible for a reimbursement!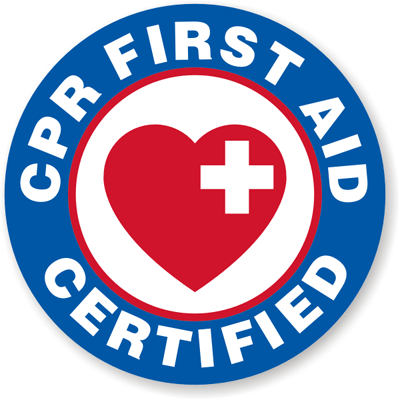 Courses must be taught by an EMS certified training program AND
You must either work or live in the following Options for Learning Resource and Referral service area cities: Alhambra, Altadena, Arcadia, Azusa, Baldwin Park, Duarte, El Monte, La Canada, La Habra Heights, La Mirada, Monrovia, Pasadena, Rosemead, San Gabriel, San Marino, Sierra Madre, So. El Monte, So. Pasadena, Temple City or Whittier.
A $5.00 co-payment per each section applies. For example – sections are CPR - $5.00, First Aid - $5.00, Healthy & Safety - $5.00
Reimbursements can be up to a maximum of $100.00.
NEW...we are now accepting more than 2 reimbursements per facility/site*
How to apply?
Gather the following documents:
ORIGINAL RECEIPT
A copy of your CPR/1st Aid card/certificate
List the name of your business/facility & the site address
Your home address
Phone number
Mail to:
Options for Learning
Attention: Miriam Ibarra
CCS Division 13100 Brooks Drive
Baldwin Park, Ca. 91706
If you have any questions, please contact the Resource & Referral Dept. at (626) 856-5900 or (562) 945-2635 ext. 1
*This reimbursement program is on a first come, first served basis, until funding is no longer available.